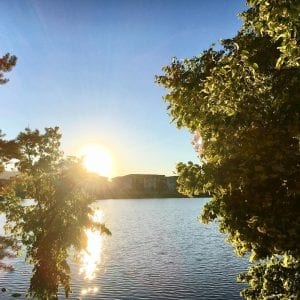 Water Dance
As the suns reflection
Becomes a dancer
Of the water,
She takes by the hand
the one who walks.
She whispers sweet reminders,
To the walkers heart.
She dances elegantly.
She dances of love and grace.
She dances unknown
To many who see her
Only with the eyes.
For those that catch
Glimpses of her water dance
Life loses the illusions
of trickery.
She dances to
Guide them in
Remembering what
Their hearts continue
To know.
She reminds them
They are all different.
Yet, they are all the same.
We are they.
They are we.
The hand she
Took the walker by
Melts into the Sun.
The Sun swallows her
And she swallows the Sun.
They become One.
The one who walks
continues her
Walk of life
Having been reminded
Of what the brain had clouded.
Yet.
What the heart always knows.
And lo, free and lighter, she continues to Walk.
-©️2018, Camilla Downs
Blessings,
Camilla
See It. Share It. BE IT … Spread Love Everywhere You Go!
Amazing news! My 17 year old daughter, Lillian Darnell's debut book, "Where Would You Fly and Other Magical Stories" is published. Learn more and order here. 
Wonderfully exciting news! My 12 year old son, Thomas Darnell's book, Biggest Little Photographer is published. Be inspired! Learn more and order here.
Latest Articles:
[catlist name=blog]