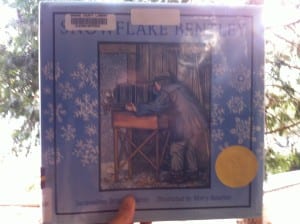 Snowflake Bentley (amazon affiliate link)
We enjoyed this book to the moon and back! Awesome!
"The average dairy farmer gets up at dawn because he has to go to work in the cow yard. I get up at dawn, too. But it is because I want to find some leaf, hung with dew; or a spider web which the dew has made into the most delicate ropes of pearls ….
I take my camera with me, get down on my knees in the wet grass, and photograph these exquisite bits of nature. Because I do this I can show these lovely things to people who never would have seen them without my help.
They will get their daily quart of milk, all right. Other farmers will attend to that. But I think I am giving them something which is just as important." -W.A. Bentley
How to Expand Love (amazon affiliate link)
"The external emanates from the internal. If your motivation is coarse and rude, it will be felt no matter how pleasurable the circumstances. Your internal state is most paramount. If you become overwhelmed by mental discomfort, external things will not help at all.
However, if internally there is love, warmth, and kindheartedness, external problems can be accepted and faced more easily."
Incredible book! xoxo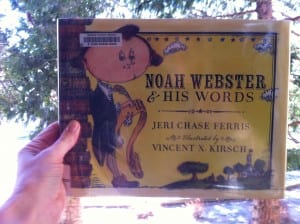 Noah Webster & His Words (amazon affiliate link)
In 1828, after 20 years of research and writing, Noah Webster's "American Dictionary of the English Language" was published.
He gave it to America with these words: "To my fellow citizens …. for their happiness and learning …. for their moral and religious elevation … and for the glory of my country …." …
Team TLC LOVED this book!