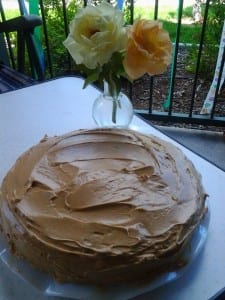 In my attempt to move further and further away from using refined foods, I made a mouth watering cream cheese frosting for my daughter's birthday cake.
Cream cheese frosting is so easy to make and has an amazing, unique flavor! I got so many requests for the recipe that I thought I'd share it here for everyone.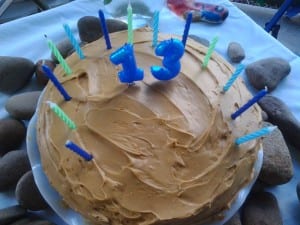 Lillian's birthday party guests could not got enough of it. These young ladies asked for seconds and even asked for the recipe to take home! One sweet girl said she never eats the frosting on cake and that she LOVED this frosting. I agree with her, I don't care for most frostings as they are too sweet and I can taste that horrid dye!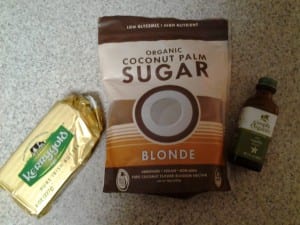 Ingredients:
1/3 cup butter (If I have it on hand, I use Purity Farm Organic Ghee, Clarified Butter, 13-Ounce and if not, I use Kerrygold Pure Irish Butter – Unsalted (8 ounce))
3/4 cup coconut palm sugar (I use Big Tree Farms Organic Coconut Sugar, Blonde, 16-Ounce Pouches (Pack of 6))
1 cup cream cheese
1/2 tsp. vanilla (I use Simply Organic Pure Vanilla Extract — 4 fl oz)
Directions:
Cream butter and sugar. Add cream cheese and vanilla and mix until smooth.
Since coconut sugar is being used instead of fine powdered sugar, let the frosting rest for about 10 minutes several times. Keep mixing until it's smooth, silky, and a beautiful medium blonde color.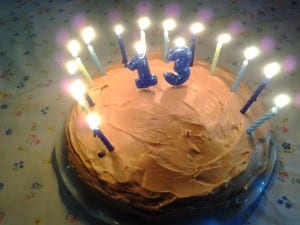 I made this frosting to top our almond cookies too. Oh my goodness! YUM! Try it on all your favorite cookies and cakes.
*I cheated for the actual cake. I used a gluten free cake mix; which I didn't like as much as others I've tasted. When I find one I like or find a recipe I like I'll post it on the blog.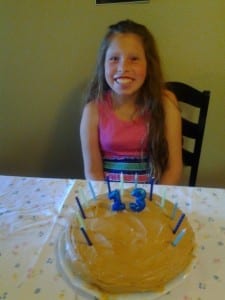 Happy 13th Birthday Beautiful Lillian!
Heartfuly Inspired™,
Camilla
See It. Share It. BE IT … Spread Love Everywhere You Go!
Go here to subscribe to my blog to ensure you receive new posts delivered straight to your inbox! Right here!
Have you ordered your copy of my book, "D iz for Different"? It's available in paperback and Kindle (Kindle device not necessary). Go here to learn more.
(To help support my blogging I will include an Amazon link to items I use or you will see google ads from time to time. I LOVE sharing my journey and choices with you and this just helps to keep me going!)