"Had I not arrived in a different place than planned, I would never have realized the power, wisdom and compassion that lies within me."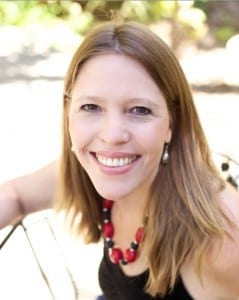 Camilla Downs is an advocate of Living an Adventurous, Inspired & Different Life, a Special Needs Parent Coach, Motivational Speaker & Author of 'D iz for Different – One Woman's Journey to Acceptance'. Camilla is Mom to 11 year old Lillian and 6 year old Thomas. Lillian is a child with special needs who was diagnosed with 18p- when she was 3 years old. She is available for freelance writing opportunities and guest blogging. Contact Camilla here to inquire further.
As a Special Needs Parent Coach Camilla mentors Moms and Caregivers of children and adults with special needs. She guides you in learning to trust yourself and how to be creative and resourceful. Camilla inspires those she guides to reach peace, clarity and happiness.
Camilla is also the Founder of the Turning Views Foundation which has as it's slogan, Different iz Good . . . Spread the Word.  Her first book titled, D iz for Different – One Woman's Journey to Acceptance was published in May 2012. As a creative outlet Camilla enjoys taking pictures of nature and pairing them with just the right quote. She purposely shoots all photos with her iPhone to show others we can easily and economically capture the beauty and awe of nature anywhere and anytime.
Raised in Mississippi and Louisiana, Camilla relocated to Nevada after working for 10 years as a paralegal in Washington State. Camilla is a single mother to two children, Thomas, six years old, and Lillian, ten. They call themselves Team TLC and share their journey on the Team TLC website. Lillian was born with a chromosome abnormality called 18p- which primarily manifests in communications deficits.
Since 2007 and prior to her role as a Special Needs Life Coach, Camilla trained and consulted with business owners regarding the use of Social Media Marketing.  She achieved this as a social media marketing and community-building strategist, working with businesses and individuals to maximize the internet to enhance their brands, connect with customers, build communities and network for success.  In addition, in 2010 and 2011 Camilla taught the Social Media Tools class through University of Reno's Extended Studies program.  As keynote speaker and trainer, she  has inspired people to confidently use Facebook, Twitter, blogging and other online social networking tools through conferences, specialized workshops and consulting.
Go here to learn more about Camilla.