"Had I not arrived in a different place than planned, I would never have realized the power, wisdom and compassion that lies within me."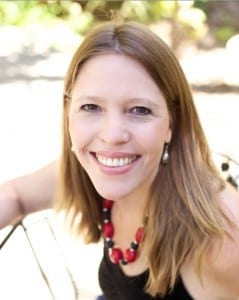 I am a Mom, Mindfulness Coach, Nevada licensed substitute teacher, writer, author, blogger, and a mobile photographer. Seems like a mouthful, yet, all of these paths truly come together to beautifully form the essence of me in a way that allows me to shine and share from my heart.
This website and blog bring all the pieces of my life together, like a snapshot. I'm author of 'D iz for Different – One Woman's Journey to Acceptance'. My wish is to educate and guide others on living a mindful, inspired, grateful, and intuitive life through extensive research, writing, coaching and application to my own life.
I am a single Mom to 10 year old Thomas and 14 year old Lillian. Lillian has a chromosome abnormality simply called 18p-. This means she is missing the short arm of chromosome #18. She is free spirit with a sparkling smile with eyes to match and she has much to teach us. I'm deeply grateful and blessed that I get to be her Mom. Her younger brother, Thomas, is an amazing and loving helper! He is a wise old soul with a refreshing intelligence. He and his sweet spirit are a joy to be around.
I love taking pictures with my mobile devices. Currently an iPhone 4 and a Samsung tablet. I'm enjoying being a part of the mobileography movement. I am in deep awe of the beauty I capture. All my photos are intuitively guided and many take my breath away when viewing afterwards.
I love writing and expressing gratitude about mindful, inspired, conscious, intuitive, simple living as it relates to the choices I make, daily living, being a parent, experiencing nature, and food.
I am inspired by this place I have chosen as our home … Reno, Nevada. When he was 7 years old, my son, Thomas, summed it up with one beautifully crafted comment. "It's like we are at an art show and nature keeps changing the art for us."
I freely and openly share my journey as I sail through life. The ups, the downs, the loop the loops. I have good days, I have bad days. I share in the hopes that you will find at least one nugget to take away and apply to your own life. I am by no means perfect and have no desire to be perfect. I am perfectly flawed and that's what is amazing and beautiful about me and each one of us. My wish is that you become inspired, your own passion to simplify life is ignited, or a path to mindful living is illuminated.
Go here to learn even more about Camilla. If you are interested in Mindfulness Coaching, go here.