"Simplify, Simplify, Simplify" –Henry David Thoreau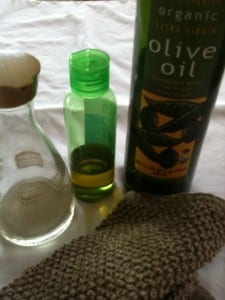 For the past several months I have been receiving kind comments and compliments regarding my complexion. I thought it was time to write a post about what I've been using as a facial cleanser and moisturizer for just over a year now.
What began as a search for a home made facial cleanser and moisturizer due to financial contraints has transformed into a way of life. About that time I decided I was tired of putting all those chemicals onto my face and into my body by way of my skin. I'm on a patient search to see what else I can replace with natural and/or organic items in Team TLC's life. I'm experimenting with replacing my shampoo and conditioner currently and will let y'all know how that turns out when I find just the right "mix" for me! I've already replaced our allergy medicine and eczema treatment!
Now. Back to that facial cleanser and moisturizer. I searched online and found the Oil Cleansing Method. I researched it pretty heavily. I looked up websites that break down the comedogenic factors of different oils and research based on scientific data about how oils affect the skin (facial skin in particular). I have dry break-out prone facial skin. I experimented with many different oils to find the one I liked … sunflower seed oil, jojoba oil, almond and olive oil. My favorite and most economical so far has been Trader Joe's Organic Extra Virgin Olive Oil (amazon affiliate link). I'm using organic as that's what I try and feed my family and if I'm putting it on my skin every morning and night, it's soaking into my skin and I want it to be of good quality.
This has been an economically good direction for me in regards to more than just moisturizer and facial cleanser. I'm using much less make up these days too! YAY! You could typically spend anywhere from $8 to $60 (or more) for facial cleanser depending on what brand you purchase and the the same for moisturizer. That's anywhere from $16 – $120. It costs me about $6.50 for a 16.9 ounce bottle of Trader Joe's Spanish Extra Virgin Organic Olive oil which lasts for 1 – 3 months depending on how much I cook with it too!
So, here's how I do it. I started out with the recipe in the *Oil Cleansing Method and have since gone to just straight organic olive oil.
I use one of the 4 ounce plastic squeeze bottles to store the olive oil. You will want to replace that every once in a while and/or at least give it a good cleaning. I've also used the glass bottle that soy sauce comes in which has the small spout at the top for pouring. I like glass because it's easier to keep clean.
I pour about a teaspoon (or a little more) into my hand at night. Rub my palms together and  give myself a mini massage with the oil. Be sure to keep away from your eyes as it burns! It's like getting soap in your eyes. I have a washcloth ready by the sink. When I'm done rubbing the oil into my skin and giving myself a mini facial, I close my eyes and rub it into my mascara.
Then I wet my washcloth with nice warm water, wipe my eyes and face. You can also add to your facial experience by laying the warm washcloth onto your face and letting it sit until it's cooled. Feels GOOD!!
Next I wet my face with warm water and apply a tiny bit of olive oil as moisturizer. I have dry skin so I need this extra step after I'm done getting the make up off my face. Make sure to apply the oil while your face is wet so it soaks in good. I put any left over oil on my lips! GREAT lip gloss and lip balm too!
Interested in Mindfulness? Here are the latest Mindfulness Articles:
***Update: January 3, 2015: I am still using only olive oil as my facial cleanser and moisturizer. I've only made one small change. I no longer apply the oil with my face wet. I found that with my skin type (dry), I can apply it dry and it soaks in just fine.
In the morning I wet my face and apply a small bit of olive oil as my moisturizer. The key is making sure you apply the oil while your face is moist so that it soaks in good.
***Update: October 19, 2015 – I'm still using olive oil and just published an updated blog post. Go here to read the Oil Cleansing Method Update.
Did you know I wrote a book? It's titled "D iz for Different – One Woman's Journey to Acceptance" and you can read more about it here.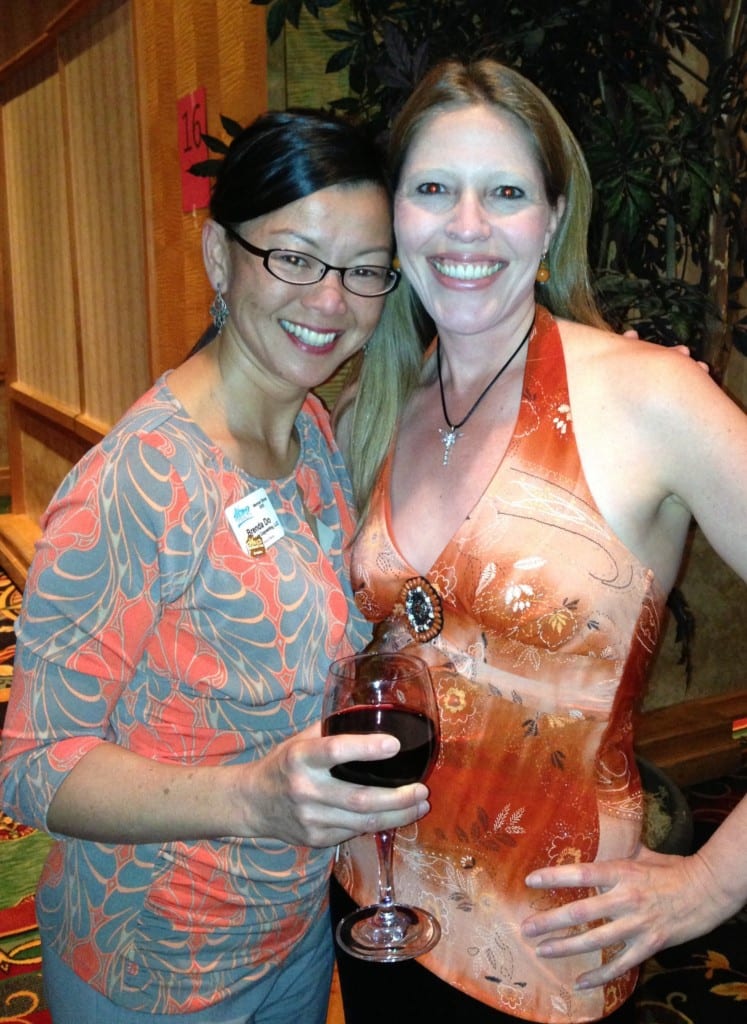 That's it y'all! Been doing it for over a year now and I'm very happy with the results … for my pocket book and my face and health! No more icky chemicals on my face! WoooHooo to that!
*Oil Cleansing Method from The Oil Cleansing Method website. This is the one that began my oil cleansing journey.
Excerpt from Oil Cleansing Method website: "A well known combination of oils for cleansing purposes is castor oil plus extra virgin olive oil. The olive oil moisturizes, while the castor oil cleans.
Pick the ratio of oils that's best for you. For people with normal skin, start off with equal parts castor and extra virgin olive oil, enough to clean your entire face or whatever you're cleaning (you don't need much). If you have oily skin, favor castor oil over olive oil, up to a 3:1 castor to olive oil ratio. If your skin is dry, go in the opposite direction, up to a 3:1 olive to castor oil ratio.
As an alternative to olive oil you can consider jojoba oil, known to be a great moisturizer, or grapeseed oil, which is used as an astringent. People concerned about acne sometimes use a drop or two of tea tree oil, which is a natural antiseptic.
Next, rub the mixture onto your palms and slowly massage your your skin with your fingers. Avoid water. Do this gently for one minute.
Then, take a washcloth and dip it in hot water-but take care not to make it so hot that you burn yourself. Comfortably hot is good enough. Apply the cloth to your face until it cools to room temperature. This opens your pores and let the cleaning/moisturizing oils do their job removing dirt, dead skin cells and bacteria. Relax and enjoy a few minutes of quiet luxury while you do this.
Finally, rinse and wring out the washcloth, then use it to gently remove the remaining oil on your skin. Your skin ends up lustrous, moisturized, and clean without the use of abrasives or chemicals."
**This may not work for everyone. Don't be afraid to experiment and find just the right "formula" for you and your skin.
This article is now part of my inventory in Simplify.  

I enjoy taking the time to share information with y'all that I think is helpful and will help you simplify your life. So, if you feel this helped you in any way, toss a tip into the tip bowl on the way out of Simplify.

If you can't afford to donate, please feel free to pass this article along to others who might get some help from it. Thank y'all to everyone who has donated and shared in the past. I don't always get a chance to respond, and the donations, shares and comments are my indicators that what I share is helpful. Thank YOU!